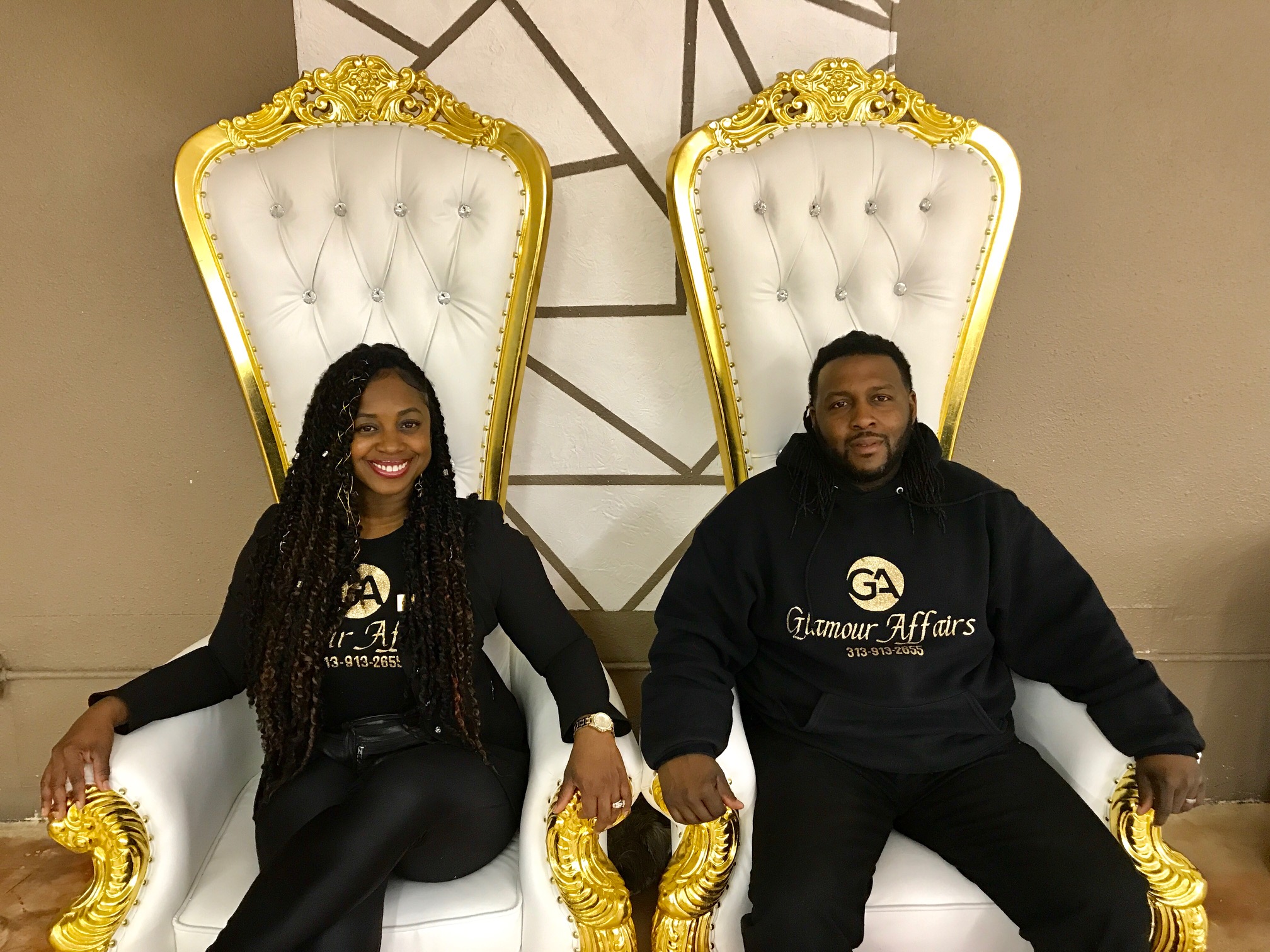 our Story
Glamour Affairs was founded by Rhonda Agee in August of 2015 in the Detroit area. Teaming up with her husband, Lenward T Agee, a local contractor and real estate investor, they decided to expand the company into an all-inclusive one stop shop.

Glamour Affairs was formed with the intent to alleviate the stress and burden many brides and event planners endure while planning a special event.

As active event managers, we saw the struggle our clients faced when seeking the perfect venue in addition to creating unique event decor. The task was extremely time consuming and tedious. Glamour Affairs decided to extended our services and offer all-inclusive packages to our clients.

Our ultimate goal is to create dynamic and lasting impressions, one glamorous event at a time.